The Chicago Bears ditch the Greatest Show on Turf for the Love Boat. TheChicagosportblog has the story.
thechicagosportsblog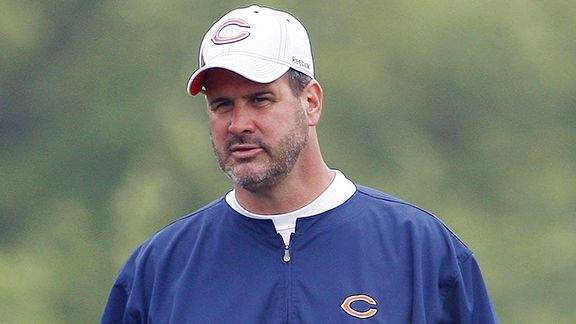 The Chicago Bears have promoted former offensive line coach Mike Tice to become the Bears offensive coordinator.  Lovie Smith stated, " We want to be a strong running team with a big-play pass attack. Mike will call plays for us and continue to have an active role with our offensive line."  If the Bears want to be a strong running team they better give Matt Forte the money that he deserves.  Lovie also said the bears will be hiring a passing coordinator that will work with the quarterbacks.  To complete the bears coaching staff they will need to find a new offensive line coach which was Mike Tice's former job.
In my opinion I am not sure about this move, only time will tell.  I do believe that Jay Cutler can thrive off of any offensive system as long as he has time to throw the ball.  Getting better receivers would help…
View original post 18 more words